Hello & welcome to the Compleat October release. We have a couple of things to shout about this month including our new Advanced Spend Analytics integration, enhancements to the Netsuite connector & a couple of bug fixes for good measure!
Let's dive in! 
Release date: 06/09/2021
What's New
Advanced Spend Analytics
We are pleased to announce that this release will include an integration with our Advanced Spend Analytics platform. If you're a user of this service, you can now view these reports as a simple dashboard in the Compleat system.
For more information on what our Advanced Spend Analytics (ASA) provides, please visit our website. 
Existing customers of ASA can implement this on their Compleat system by following our guide on how to enable advanced spend analytics.
NetSuite Connector enhancements
We've enhanced our NetSuite connector to allow for greater flexibility with custom data & supporting documents.
Now, you can now send files within your transactions to NetSuite.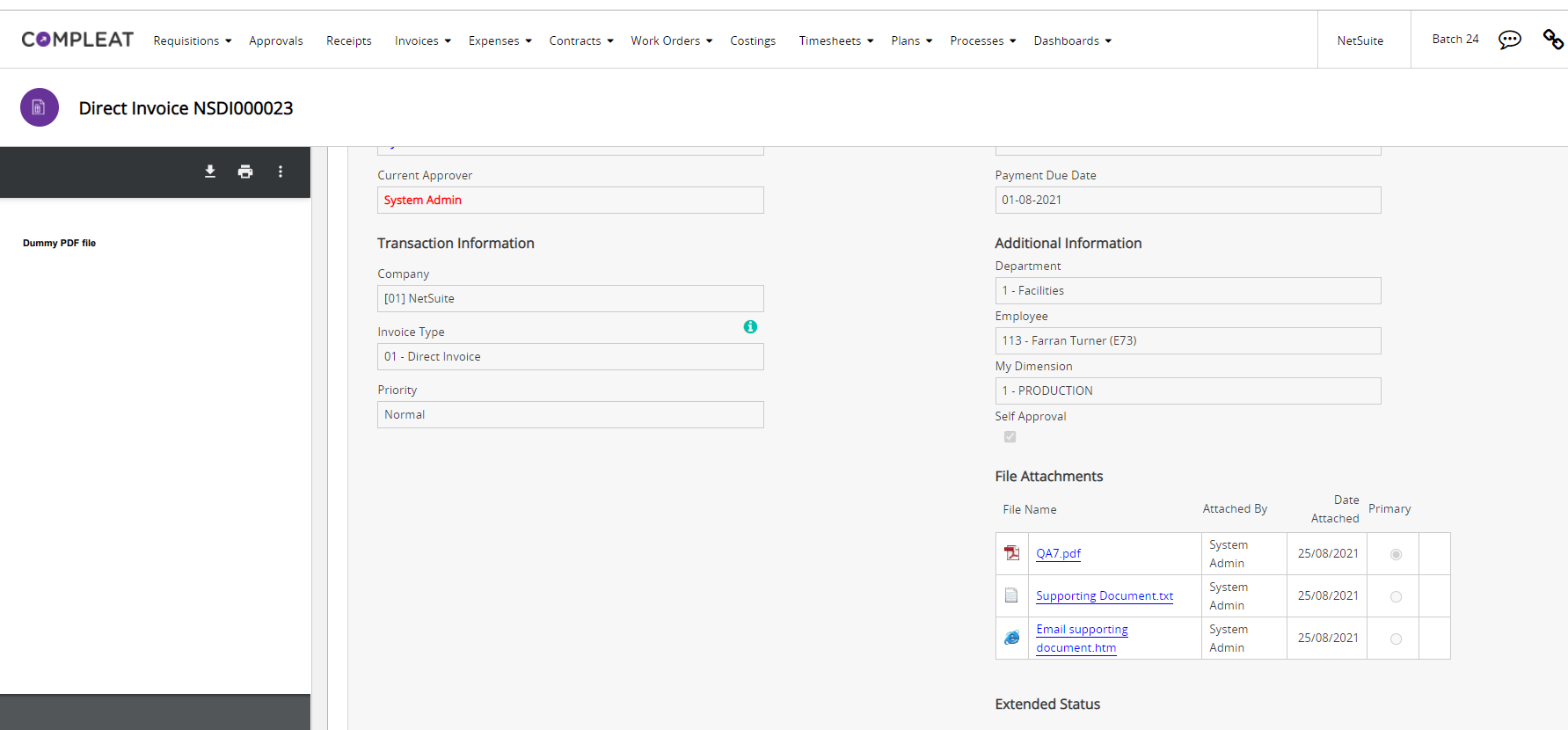 Improved navigation on unprocessed invoices
We have enhanced how you navigate through your unprocessed invoices. The 'skip' button has now been replaced with a previous & next button to allow cycling between invoices awaiting approval.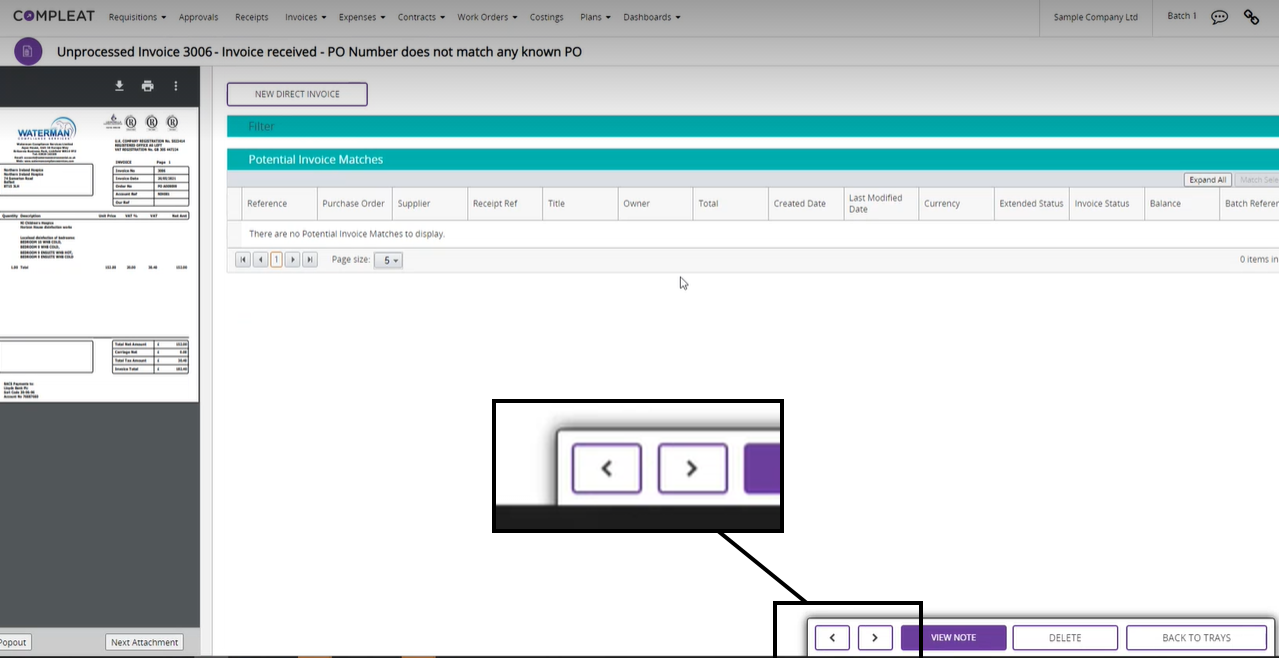 Fixes
Attachments from template issue
We've fixed an issue where an attachment in a transaction would not show if they were created from a template.
Sun 4 connector data cache fix
A fix has been put in place to resolve an analysis data caching issue.
Xero connector currency code
A fix has been applied where the xero connector wasn't sending currency code data. 
If you require any further details on the information above, please contact client services at clientservices@compleatsoftware.com.